Bleaching or Teeth Whitening Treatment in St. Catharines ON
No matter how old we get, one thing that will never change is our desire to have a whiter smile. A white smile conveys youth and beauty and shows that you take care of yourself. However, as we get older, our teeth will naturally darken and yellow. Other things such as coffee, tea, wine, and smoking, will darken our pearly whites and wear down the beauty of your smile. 
 
The good news is that you have plenty of options for teeth whitening. If you walk through any local store you will see a ton of dental products designed to help whiten your teeth. This includes whitening toothpaste, whitening mouthwash, whitening pens, strips, and mouth trays.
Although these are all good options to whiten your smile, they are only suitable for mild stains. If you are suffering from heavy stains or would like to whiten your smile by more than a couple of shades, these whitening products won't be enough. The reason is that the amount of hydrogen peroxide (the key whitening ingredient) is quite low compared to the whitening treatments that we offer. 
 
If you would like to remove heavy stains or would like to achieve a pristine white smile, you'll be happy to know that Carlton Dental offers professional teeth whitening services for you and your loved ones.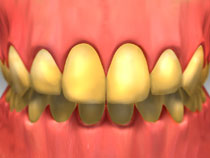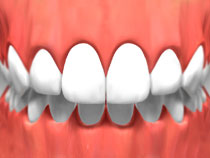 We can create a home whitening kit that includes a bleaching gel and custom-made mouth trays for you to use. Within a week or two, you should notice dramatically whiter results for your smile. We will provide all the instructions for you to follow to ensure you achieve the best results.
 
Our in-office whitening treatments provide the fastest and most efficient way to achieve a whiter smile. The whitening gel used is more concentrated which allows you to achieve a visibly whiter smile in just one visit. Your entire treatment is supervised by our skilled cosmetic dentist in St Catherines, Dr. Fred Poulter, D.D.S, to ensure you achieve the optimal shade of white for your smile.